FULPHILA® is an effective treatment option for patients with febrile neutropenia
For FDA approval, FULPHILA was demonstrated to be highly similar to an existing FDA-approved biological product referred to as the reference product or reference biologic.
"FDA requires biosimilar…products meet the Agency's rigorous approval standards. That means patients and health care professionals will be able to rely upon the safety and effectiveness of the biosimilar…just as they would the reference product." — FDA2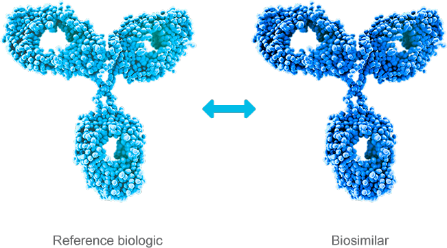 Studies demonstrated that pegfilgrastim* resulted in a 94% reduction in febrile neutropenia (FN) with patients receiving chemotherapy for up to 4 cycles
Study Design
Phase 3, multicenter, multinational, double-blind, placebo-controlled trial of patients with breast cancer receiving 100 mg/m
2
docetaxel for up to 4 cycles. Included 928 patients initially receiving placebo (n=465) or NEULASTA® (n=463). Primary endpoint was the percentage of patients who developed FN.
1,3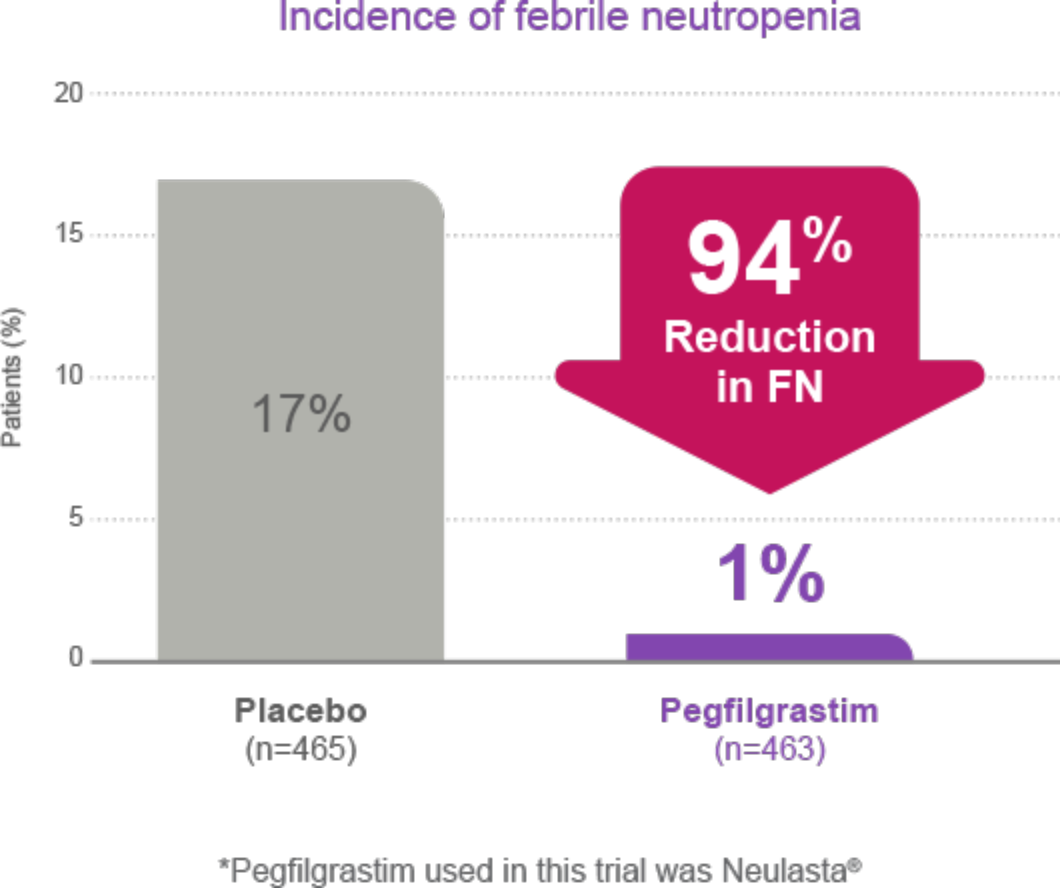 Efficacy at par with the reference product4
Confirmatory Phase III study demonstrated equivalent efficacy to the reference product4 in the reduction of chemotherapy-induced febrile neutropenia in breast cancer patients.

Study Design
Randomized, double-blind, parallel-group trial evaluating equivalence of FULPHILA vs. reference pegfilgrastim in patients with breast cancer eligible to receive neoadjuvant or adjuvant TAC chemotherapy. The primary endpoint was the duration of severe neutropenia in cycle 1 defined as ANC < 0.5 x 10
9
/L.